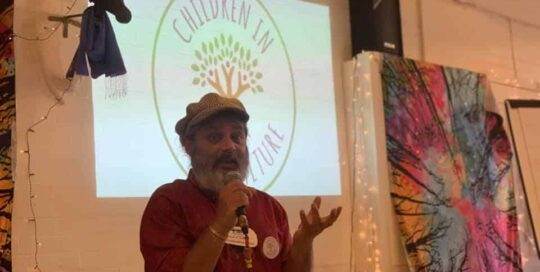 Social, Vegan, Permaculture Design Course with Sociocracy – PDC 2022
1 DKK – 3.750 DKK
March 19 – April 4, 2022
This fully certified course (certified by the Permaculture Association Britain or Roots n Permaculture) will dive deep into how we can use permaculture to create rich beneficial relationships between people, communities and their surroundings, including how to grow food, build houses and create economies, while also regenerating nature.
Special emphasis will be put in creating a temporary community for the duration of the course, where we use social permaculture tools, especially sociocracy to make sure everyone's needs are met, so we can all enjoy living together in a joyful, supportive learning environment. Optionally people can learn about macrobiotic philosophy and cooking, which is very aligned with permaculture.
We will also have several one day courses for people who cannot make the full course
Sun 20th March: One day introduction to sociocracy

Mon 21st March: One day introduction into the basics of permaculture
Sat 26th March: One day introduction to forest gardening
Sun 27th March: One day introduction to Social permaculture (starting community projects & creating livelihoods)
Main teacher: Rakesh Rootsman Rak
Assistent teacher and coordinator: Kristiane Ravn Frost
Arrival: March 19 between 4 and 6pm
Last teaching session ends April 3 at 4pm
Departure:  Before 10am, April 4
Please read full course description before you sign up – Scroll down.
Copy and paste this URL into your WordPress site to embed
Copy and paste this code into your site to embed